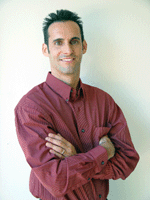 Motivational Speaker Writer Teacher Scholar World Traveler

Photo Gallery - Photos from the European Trip 2a
Washington | Lee | Europe 1 2
Lee in San Francisco.


Senator Barbara Boxer and Lee,
Modesto, California, 2004.


Lee signs a copy of his book for April Hejka-Ekins at the Borders bookstore in Turlock, California, August 7, 2004.


Lee enjoys hiking in Yosemite National Park.


Lee feeds a cat.


Lee rides bareback.


Lee in Amsterdam.


Lee loves animals.
Washington | Lee | Europe 1 2